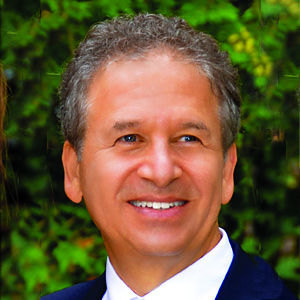 Dr. Ron Linden
BSc, MD, CCFP, DRCPSC, MSM
Medical Director
Contact:
Dr. Ron Linden was born in Toronto and graduated from the University of Toronto's Faculty of Medicine in 1980.  He started his medical career as a family physician in North York, and joined the medical staff North York General Hospital.   In 1987 he trained in the United States with the NOAA/UHMS course for physicians.  Upon his return to Toronto, he joined the Hyperbaric Department at the Toronto General Hospital, where heprovided hyperbaric medical care at the Toronto General Hospital to patients with decompression sickness, air embolus, carbon monoxide poisoning, radiation injuries from cancer treatments and in particular, chronic, non-healing diabetic leg and foot ulcers that otherwise would result in limb amputation.
In 2005, Dr. Linden incorporated the federally registered charity Ontario Wound Care Inc. and raised donations for the creation of a specialized centre to provide advanced wound care and hyperbaric oxygen therapy for patients suffering chronic, non-healing wounds and conduct medical research.  The Judy Dan Research & Treatment Centre opened in January 2007 and has successfully treated thousands of patients.
Dr. Linden has taught numerous courses in Diving & Hyperbaric Medicine and given many lectures and presentations to medical societies, medical staff, community and dive organizations. He has published numerous articles on Diving & Hyperbaric Medicine and is recognized nationally and internationally as an expert in this field of medicine.
Dr. Linden served twice as President of the Great Lakes Chapter (GLC) , Undersea & Hyperbaric Medical Society (UHMS) and was a board member for 22 years.  He was one of the founders and served as President of the newly formed successor to the GLC, the Canadian Chapter, UHMS, incorporated in 2010.  This organization evolved into the Canadian Undersea & Hyperbaric Medical Association in 2015. He was the Vice President of the international Undersea & Hyperbaric Medical Society from 2018 – 2020.
Currently, Dr. Linden is a consultant for commercial, professional and recreational divers, Seneca College's Underwater Skills Program, Police Divers and lectures on hyperbaric medicine at Simon Fraser University, Seneca College and for the Canadian Armed Forces. Dr. Linden is recognized as a Divers Alert Network (DAN) Referral Physician.
In 2018, Dr. Linden was awarded the Governor General's Meritorious Service Medal (MSM) for "tremendous achievements regarding the treatment of diabetes in Canadians, particularly in the area hyperbaric medicine.
The Royal College of Physicians and Surgeons of Canada recognized Dr. Linden as a specialist in both Hyperbaric and Diving Medicine in 2022, conferring the degree "DRCPSC".